We are looking forward to seeing many participants for this year's summer school, a fantastic opportunity to see friends, hear interesting lectures, participate in workshops, recharge the spiritual battery, have fun and enjoy the most delicious food.
Time: Monday 24 July at 14:00 until Saturday 29 July at 14,
Place: Kerteminde Efterskole, Degnehøj vej 20, 5300 Kerteminde
This year's theme: Development of human resources
The theme of the summer school is "Development of human resources for a better world".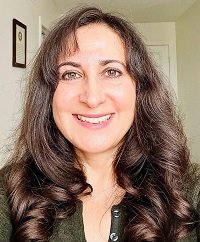 Our guest speaker is Sepideh Taheri, a pediatrician and associate professor from Canada. She will speak based on the 9-year plan that the Bahá'í community is working on right now and will, among other things, speak on topics such as visions for growth, a vibrant community life and obstacles – and how we overcome them.
More exciting lectures
There will also be several other exciting speakers at the school:
Henrik Schmidt
"Being oneself – about soul, brain and consciousness"
Daniel Grolin (English)
"Must the West fall? – Lessons from the Middle Ages"
Kahlil Rhodes
"Non-existence – a spiritual concept with infinite possibilities"
Rasam Zamani (English)
"Religion and law: regulation of human behaviour, a bahá'í inspired perspective."
Jósep Einer Herzog (English)
"Encouraging spiritual intelligence within children".
Children and junior youth
We are preparing programs for children, junior youth.  The age groups will be distributed according who registers. There will be exciting family activities, excursions, cozy café and dancing….
Sports and Fun!
At the school, there will also be plenty of opportunities to meet new people, do sports and gain experience. Use of the gym, green areas and fitness room is included in the price. The beach is 3 km away (5 minutes by car). Excursions can be planned to Johannes Larsen's Museum, the Fjord&Belt, Vikingemuseet Ladby, etc.
Virtual participation
For those who do not have the opportunity to physically participate in the summer school, there will be an opportunity to follow selected lectures online. Both Dr. Sepideh Taheris talks every morning at 9 and some speakers in the afternoon will be livestreamed. The cost of virtual participation is DKK 400 for the whole school. It requires registration in advance through the registration form.
Registration
Registration for the summer school is on a first-come, first-served basis, so register now if you want to be sure of a place 😊
Early registration is also a great help for the committee's planning of the summer
Deadline for registration is june 24th 2023. A fee of DKK 100 per registration is added after this date.